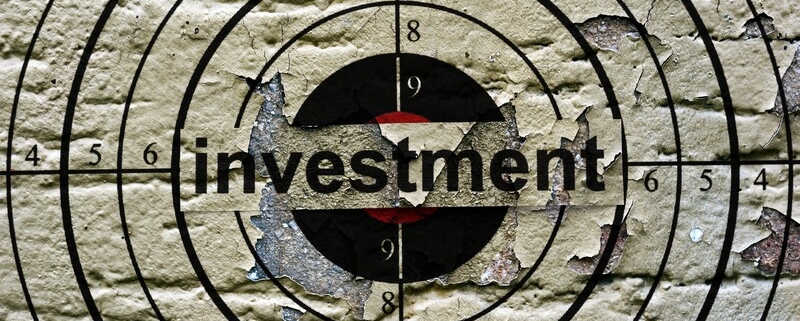 Fund Of Texas-Based Skywalker Property Partners Targets $250M In Investments, Including Medical And Senior Housing
Skywalker Property Partners has become the latest investment firm preparing to take advantage of turbulence in the commercial real estate market, with the launch of its fourth and largest fund,
The Leverage Strikes Back LLC, that has the capacity to make up to $250 million of opportunistic investments in Texas and surrounding states.
Skywalker Property, the fund's manager, completed the $20 million capital raise during the first quarter of the year. The fund will target investments with opportunistic return profiles in the $10 million to $30 million range. Investments could vary from brick and mortar to note-buying to joint venture equity, including distressed assets and new developments. The acquisition strategy will focus on multiple asset classes, including medical, senior housing, residential, retail, mixed use, office and industrial, with the goal of completing the investments by December 2025.
The company's first investment will be in a project in the Interstate 35 corridor in Texas, but executives did not provide further details on the transaction.
"We anticipate the CRE market will be faced with a wave of maturing loans held by owners who will be struggling to refinance under-performing projects amid tighter capital conditions,"

Gary Walker

, founder & president of the Arlington, Texas,-based firm, said in a prepared statement. "The new fund is well-positioned to capitalize on those opportunities."
William Welder, Skywalker Property's director of acquisitions and capital, called the new fund a milestone for the 33-year-old firm.
 "It is the largest fund in the company's history and a significant shift from its two-year focus on dispositions,"

Welder

 said in prepared remarks
Welder joined Skywalker Property in 2021 after leading commercial real estate lending for one of the nation's largest financial institutions.
"The firm has longtime relationships with community banks and will use its deep ties in the CRE and banking communities to source investments,"

Welder

said.
The team expects opportunities to increase if interest rates remain at the current level or tick up, further impacting the availability and affordability of capital for critical needs, including refinances. Providing joint venture equity, for example, would be a value-add opportunity for developers and investors facing capital shortages for construction starts, completions or improvements to existing projects being primed for repositioning.
Previous Transactions
Skywalker Property identifies, underwrites, acquires and executes highly opportunistic and value-add investments on behalf of funds including When Opportunity Knocks LLC and Cash Flow Fever LLC. The firm currently has a portfolio of about $200 million of office, industrial and retail properties in Texas and surrounding states.
At the end of 2022, Skywalker Property sold three office properties in North Texas and Oklahoma on behalf of three managed funds. The properties sold were Brookhollow Riverside, a 119,121-square-foot office building in Grand Prairie, Texas; Crescent Parc, a 61-unit medical and office condominium in McKinney, Texas; and a 36,590-square-foot office building that houses Miller-Motte College in Tulsa, Okla.
In September, the firm invested in a shuttered 116-bed assisted living and skilled care facility in Waco, Texas, with Utah-based Zelevie Health that has been rebranded and reopened as Zelevie Health of Waco. The investment was made by Come Together Prop Co LLC, a single-purpose entity of Skywalker's When Opportunity Knocks investment fund and marked Skywalker's entry in the asset class.
Also in September, Skywalker sold 141,480-square-foot One Northwind Plaza, an eight-story office building in Houston acquired in March 2018, to Versa Creative Tower LLC. It had been the firm's first Houston asset and was purchased on behalf of its When Opportunity Knocks fund.
Source: Commercial Property Executive
https://medspaceusa.com/wp-content/uploads/2023/05/investments_target_canstockphoto30207236-800x533-1.jpg
533
800
MedSpace USA
https://medspaceusa.com/wp-content/uploads/2023/04/MedSpaceUSA-Logo_website-header-300x83.png
MedSpace USA
2023-05-04 20:06:18
2023-05-04 20:06:18
Fund Of Texas-Based Skywalker Property Partners Targets $250M In Investments, Including Medical And Senior Housing