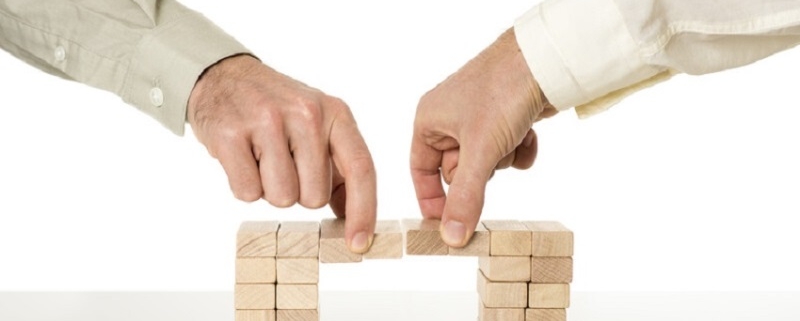 Office Properties Income Trust To Merge With Diversified Healthcare
Citing a "challenging backdrop for traditional office assets," Office Properties Income Trust has entered into a definitive merger with Diversified Healthcare Trust, a REIT that owns medical office buildings, life science properties and senior housing facilities, in an all-share transaction that values the combined company at $12.4 billion.
The combined company would have 539 properties in 40 states and Washington, D.C. Between $2 million and $3 million in cost savings and synergies annually are expected once the merger is completed.
Both REITs are managed by The RMR Group, an alternative asset management firm based in Newton, Mass. The merger would need to be approved by OPI and DHC shareholders. It is expected to close in the third quarter. OPI has secured a commitment from JPMorgan Chase Bank, NA for a $368 million bridge loan to help finance the transaction.
OPI would be the surviving entity in the merger and would be led by the OPI executive team and managed by The RMR Group. The REIT expects to change its name to Diversified Properties Trust upon closing. It would continue to trade on the Nasdaq Stock Exchange. OPI shareholders would own 58 percent of the combined company and DHC shareholders would own approximately 42 percent.
As of Dec. 31, OPI owned and leased 160 properties with approximately 21 million square feet in 30 states and Washington, D.C. Approximately 63 percent of its revenues were from investment grade rated tenants.
As of Dec. 31, DHC's portfolio was valued at about $7.1 billion and included 379 properties in 36 states and Washington, D.C., occupied by approximately 500 tenants. The portfolio totals about 9 million square feet of life science and medical office properties and more than 27,000 senior living units. One of DHC's life science properties, Muse at Torrey Pines in San Diego, underwent a $100 million redevelopment two years ago. The three-building property now has 186,000 square feet of collaborative office and flexible laboratory space and improved indoor and outdoor amenities.
Benefits Outlined
Christopher Bilotto, OPI's president & chief operating officer, said in a prepared statement the merger would establish the combined company as a larger, more diversified REIT that is better positioned for long-term growth and value creation for OPI shareholders. He described the DHC holdings as attractive health-care real estate assets that have a work-from-home resistant tenant base and private pay senior living communities that are expected to continue to recover following the pandemic and have favorable long-term demographics.
Bilotto said the merger would give OPI access to stabilized cash flows and NOI growth potential from the senior housing portfolio. OPI would also benefit from additional capital sources, including Fannie Mae and Freddie Mac. He stated the merger should create a stronger and more resilient combined company, with more diversified revenue sources and decreased exposure to a weakening office market environment.
The merger will also help DHC strategically and financially, according to Jennifer Francis, DHC's president & CEO. DHC has $700 million of debt coming due by mid-2024 and is currently not in compliance with its debt covenants. Francis said in prepared remarks the combined company would be in immediate compliance upon closing and also have immediate access to multiple capital sources which would address the upcoming debt maturities and increase liquidity to continue funding its senior housing operating portfolio and capital improvement plan.
Transaction Advisors
BofA Securities is acting as exclusive financial advisor to DHC. Sullivan & Cromwell LLP is the legal advisor to the special committee of DHC's Board of Trustees.
J.P. Morgan Securities LLC is acting as exclusive financial advisors to OPI. Wachtell, Lipton, Rosen & Katz is the legal advisor to the special committee of OPI's Board of Trustees.
Source: Commercial Property Executive
https://medspaceusa.com/wp-content/uploads/2023/04/businessmen-holding-blocks_canstockphoto32110851-800x533-1.jpg
533
800
MedSpace USA
https://medspaceusa.com/wp-content/uploads/2023/04/MedSpaceUSA-Logo_website-header-300x83.png
MedSpace USA
2023-04-13 15:01:14
2023-04-13 19:42:52
Office Properties Income Trust To Merge With Diversified Healthcare